CheckMates

For Monthly Donations

Or give one yearly donation*

SAVING MALTESE NATIONWIDE

We are a  publicaly supported non-profit charitable Organization

All donations may be tax deductible

CheckMates

If you would like to donate a small amount (or a large amount         ) each month rather than one payment per year, then CheckMates is the way to do it.

With a $10 donation you will receive a packet of 12 gold pre-addressed envelopes tied in a black bow. The color gold stands for sending money to the Rescue, and the black stands for keeping the Rescue in the black! 

Each envelope will be stamped with the name of a month, and each month you will take the corresponding envelope and send it to us with whatever amount you can afford. 

Since its beginnings in 2001 Northcentral Maltese Rescue, Inc. has placed over 1000 Maltese. Money is needed all year long for spaying and neutering, dentals and many other veterinary expenses which are rising every year. This is a great way to help without taking too big a bite from your monthly budget. It all helps when many people pitch in. 

Signing up for the CheckMates program is easy.   

To sign up for your packet of 12 envelopes* using PayPal, click 

on the 'Buy This' button at right 

(There will be a $.60 service fee for using PayPal)

If you want to donate monthly through PayPal but do not want to use the 

monthly envelopes which qualify for prizes, select the 'Buy This' 

button below

To pay for a CheckMates packet of 12 envelopes* by check, make your check or money order out to: 

Northcentral Maltese Rescue, Inc.

Send it to:

Trudy Peischl


110 Scenic Lane

Ellensburg, WA  98926
Include your name, address and email address with your check. Your CheckMates Packet will be sent in the mail. 

*Each envelope you send in will qualify for fabulous prizes at the annual summer picnic. You do have to be present to win.  Send one a month or one check for the year along with all of the envelopes!


All profits from your purchases go to helping the Maltese that come to 

Northcentral Maltese Rescue. Inc. Thank you for your support.

PayPal is an easy, fast and secure way to purchase items from Northcentral Maltese Rescue, Inc.

You do not need an account to pay through PayPal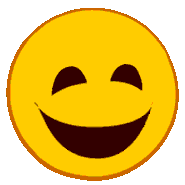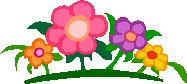 Saving Maltese Nationwide

Northcentral Maltese Rescue, Inc.