It is with a sad heart that I write to let you all know that Kukla earned her angel wings today. She had been going downhill the past year and I always told her to let me know when she wanted to go and I would help her. Last night and today she barked and whined, something that is not usual for her at all. She wasn't interested in her food either and for those of you who know Kukla, food is always very important to her. Even though she couldn't see or hear much at all, she always loved to smell her food so she could dance in it and then eat it. Dinner was always followed by a sponge bath for Kukla. 

Kukla was at least 18 years old and the vet said that age just caught up with her. She spent her last 6 months cuddling with a senior Yorkie named Betty. They slept together on a bed made of "red hat" material. Nearly every morning, Kukla would have her paw around Betty as they slept and dreamed of adventures that were yet to be. It was wonderful that these two little ladies found each other. Kukla, although older by a few years, was very active and ran circles around Betty. Anyone who met Kukla was impressed with her determination, spunk and attitude.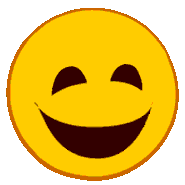 Kukla was loved and will be very missed. She is being cremated and her ashes will be with me forever. I can't hold her in my arms anymore but I will continue to hold her in my heart.

God speed, little one.

Jacki 

Note: Kukla was the first dog we brought into our Rescue on a cold & windy January day in 2001

For our Loved Ones, The Heart Never Forgets